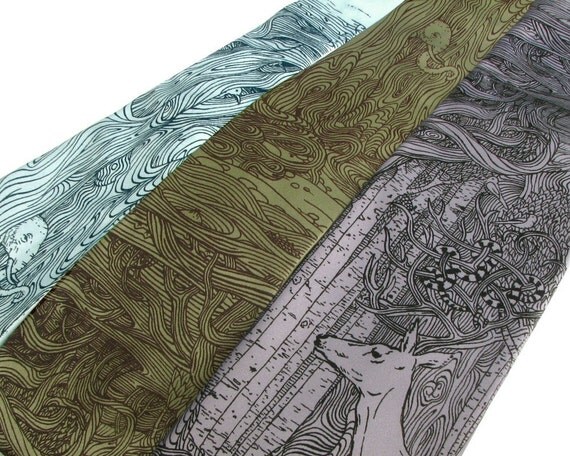 Tangled Forest Mens Necktie – Screen Printed Microfiber Tie by Scatterbrain Ties by Mr Phipps
Back in the days of the high school formal (that for me was nearly 20 years ago… Big ouch…) we would go to one of a few shops in the Hay St Mall and look at ties. "That one will do," and it was sorted. I hadn't prepared myself for how this has changed. The world of tie-dom is now at your virtual fingertips via one word.
Etsy.
I would guess that most people who read such an esteemed site as Polka Dot Bride (or Groom, naturally) would already know of the trap that is Etsy. It's the eBay for your creative artsy knick knacky needs. It's almost impossible to visit the site without buying something – or at least leaving you thinking "I really, really need that for no specific reason".
So my search for neckery started and ended on Etsy. From pre-made to hand-printed, microfiber to silk, American to Pakistani to Australian to Canadian. We had decided we wanted a tie with a vibrant or strong colour and a nice print. We didn't want plain and we didn't want dull.
And thus the search began. Some very notable tie companies I corresponded with included:
Scatterbrain Ties by Mr Phipps
Chipmunk Point
TieObsessed
After much to-and-fro, several Etsy conversations and many nights discussing colours and styles with Amber, we settled on a Cyberoptix design.
I was initially very taken with the multi-fabric concept by Chipmunk Point –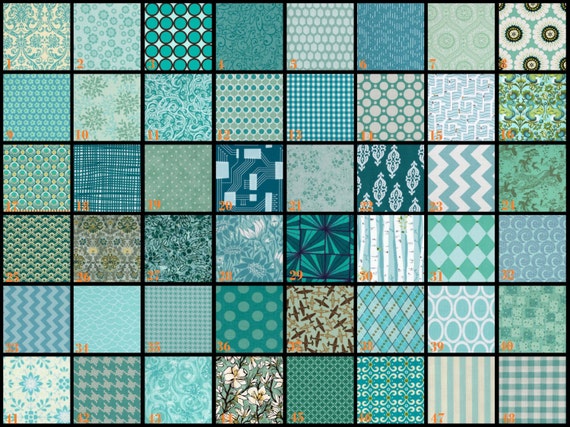 Men's Necktie – Aqua, Turquoise, and Teal Collection by Chipmunk Point

– where they have laid out similar fabrics in one listing so that you can easily choose several like-minded ties. Perfect for the Hipster-mismatched-tie-wedding, if that be your thing.
But in the end we decided on a Cyberoptix design, though you'll have to wait for the wedding photos to see it!
So if you're struggling to find that perfect tie to compliment your wedding attire, look no further than Etsy. Though I take no responsibility for all the other stuff you buy that you don't actually need.
Ms Gingham says: Well safe to say we love Etsy here on Polka Dot Bride! The hours and dollars you can spend!
Scott says: "My name is Scott. I'm a 35 year old guy from Perth, WA. I have been writing for a long time, primarily in the novel form. I'm most the way through a Post Grad Diploma in Journalism and mentioned to my fiance recently that I need to do some serious writing. She pointed me towards your website and I thought I'd sign up!"